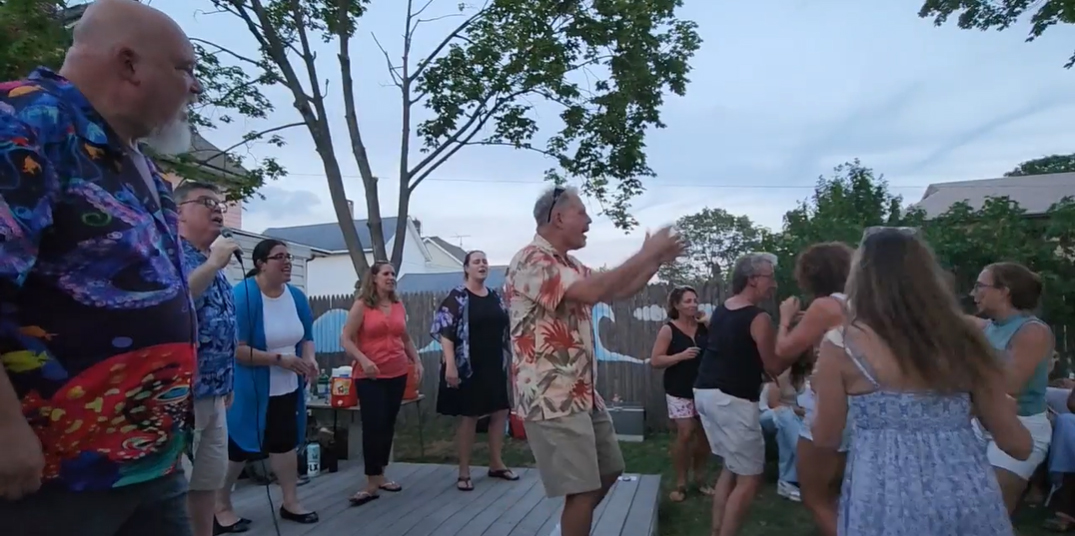 OUR 2022 SEASON
June 30
6:30 pm

Skylands Stadium

Sussex County Miners vs. Quebec Capitales. No Strings Acappella will be singing the National Anthem as well as other ballpark favorites.
BUY TICKETS!

Aug 6


Private Party

Asbury Park, NJ

Sept 17
7:00 pm

TD Bank Ballpark

Somerset Patriots vs. The Portland Seadogs. No Strings Acappella will be singing the National Anthem as well as other ballpark favorites
BUY TICKETS!

December 3
12:00

German Christmas Market

held at the Sussex County Fairgrounds in Augusta, NJ
The German Christmas Market of New Jersey is a non-profit foundation with the purpose of creating a community event in Sussex County, New Jersey that celebrates the Christmas Holiday and raises funds to distribute back into the community.
For tickets and more informatoipn visit:
https://www.germanchristmasmarketnj.com/

December 4
7:00

First Congregational Church, Middletown, NY

Advent concert

December 8
1:00

Historical Holiday Lunch

Private event, Sparta, NJ

December 8
5:30

Christmas Light Show & Village

Skylands Stadium, Augusta, NJ
The venue also offers a drive-thru light show as well as the Christmas village market. For tickets, event map and photos visit:
http://skylandsstadium.com/lightshow/

December 15
7:00

Christmas Light Show & Village

Skylands Stadium, Augusta, NJ
The venue also offers a drive-thru light show as well as the Christmas village market. For tickets, event map and photos visit:
http://skylandsstadium.com/lightshow/

December 17


Project Self-Sufficiency
Season of Hope Toy Shop

Private event
OUR DEVELOPING 2023 SEASON
January 7
7:00

Stanhope First Presbyterian Church

100 Main St, Stanhope, NJ 07874. Open to the public. Our live streamed 2021 holiday concert received over 690 views!
check back for details on these performances.
FROM OUR PAST 2021 HOLIDAY SEASON
Dec 11, 2021

Stanhope First Presbyterian Church


This live streamed 2021 event received over 690 views! See the full concert on our gigs page.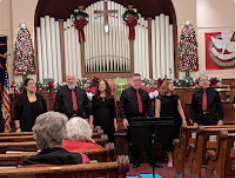 The concert held at the Stanhope First Presbyterian Church has been viewed over 700 times. You can
click here
to view the entire event on facebook, where it had been live streamed. This video captures our full 2021 Holiday concert playlist, the times listed below can get you to a specific song.
0:00 We Wish You a Merry Christmas
2:15 Carol of the Bells plus a jazzy version
5:10 The Holly and the Ivy
8:10 Mary Did You Know?
12:00 Goin' to Bethlehem
14:50 The Most Wonderful Time of the Year
16:50 A Jazzy version of Jingle Bells
19:15 Let It Snow
21:00 Rudolph/Frosty the Snowman
24:30 Santa Is Coming to Town (Pentatonix)
31:10 In the Bleak Mid Winter
35:15 Past 3:00
38:25 Noel Nouvlet
41:05 Winter Wonderland
42:45 That's Christmas to Me (Pentatonix)
47:15 White Winter Hymnal (Pentatonix)
then there's a sing-a-long in there
55:15 Go Tell It
NEW YOUTUBE CHANNEL
We are starting (as of 8/22) to collect more recent performance videos to better represent our evolving identiy. Please check back to see us grow!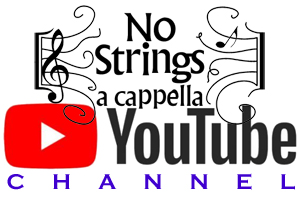 ABOUT NO STRINGS A CAPPELLA
No Strings A Cappella of Sussex County New Jersey was formed in August of 2013 offering a mixed repertoire of popular and jazz as well as classical. We want to reach more people in more places with our unique music. Indoor or out, formal or casual, on the move or on stage No Strings Acappella can provide a performance customized to your entertainment needs.

We are excited to bring our zest for acappella singing to audiences in New Jersey, New York and PA.

Funding has been made available in part by the New Jersey State Council on the Arts/Department of State, a Partner Agency of the National Endowment for the Arts, through the State/County Partnership Block Grant Program, as administered through the Sussex County Arts and Heritage Council.